IQ ranges for varoius professions - difference is less than you may expect!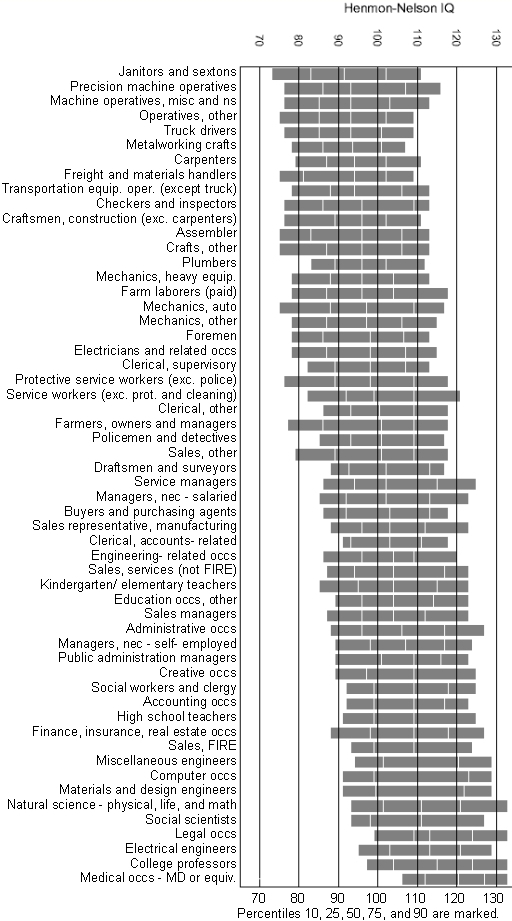 This graph was adapted from Figure 12 of Hauser, Robert M. 2002. "Meritocracy, cognitive ability, and the sources of occupational success." CDE Working Paper 98-07 (rev). Center for Demography and Ecology, The University of Wisconsin-Madison, Madison, Wisconsin. The figure is labelled "Wisconsin Men's Henmon-Nelson IQ Distributions for 1992-94 Occupation Groups with 30 Cases or More" and is found at
http://www.ssc.wisc.edu/cde/cdewp/98-07.pdf
.